Thank you for registering! We sent you a confirmation email; please click the validation link to confirm your subscription.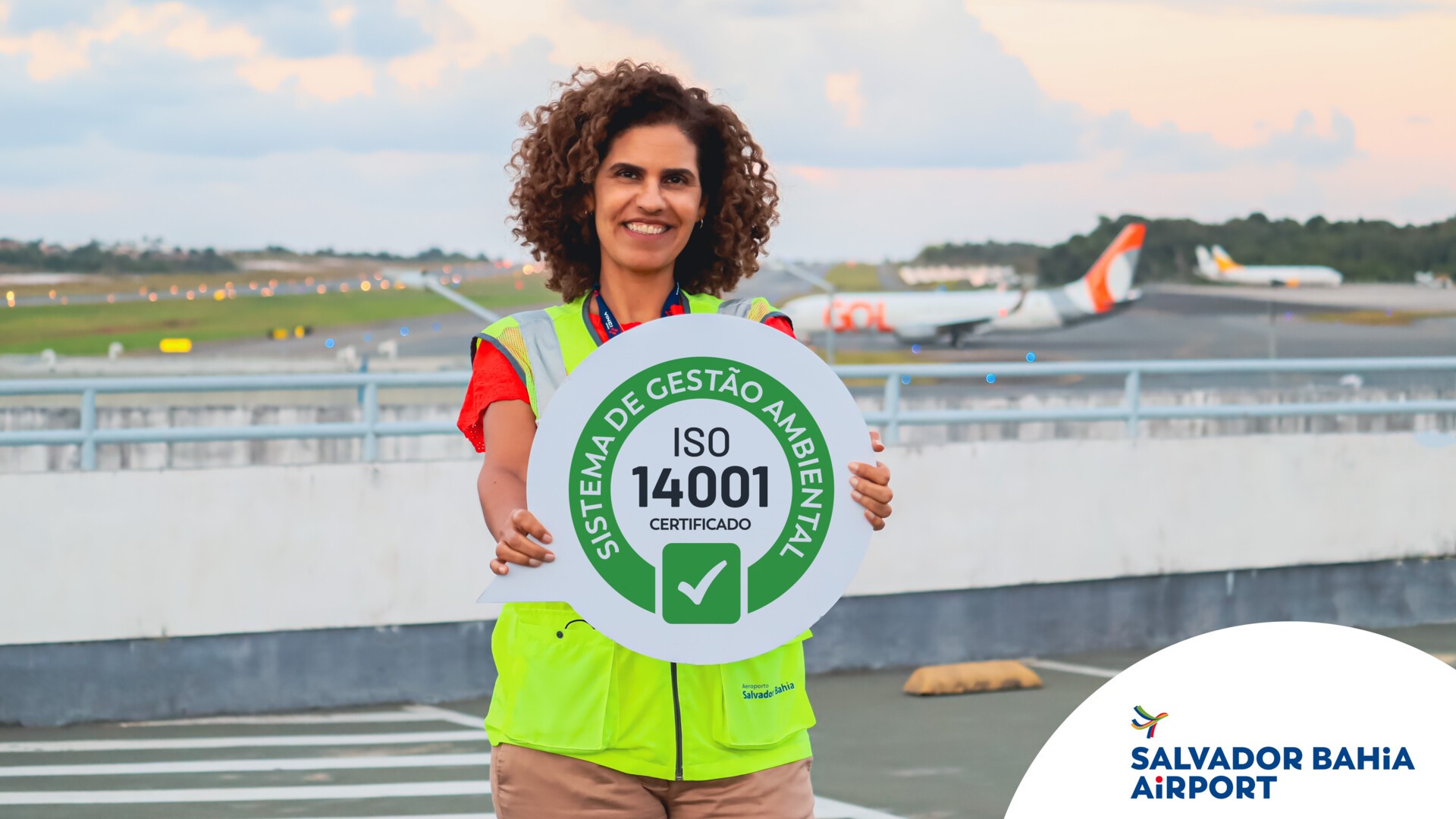 Salvador Bahia Airport is the first in Brazil to receive the ISO 14001 environmental certification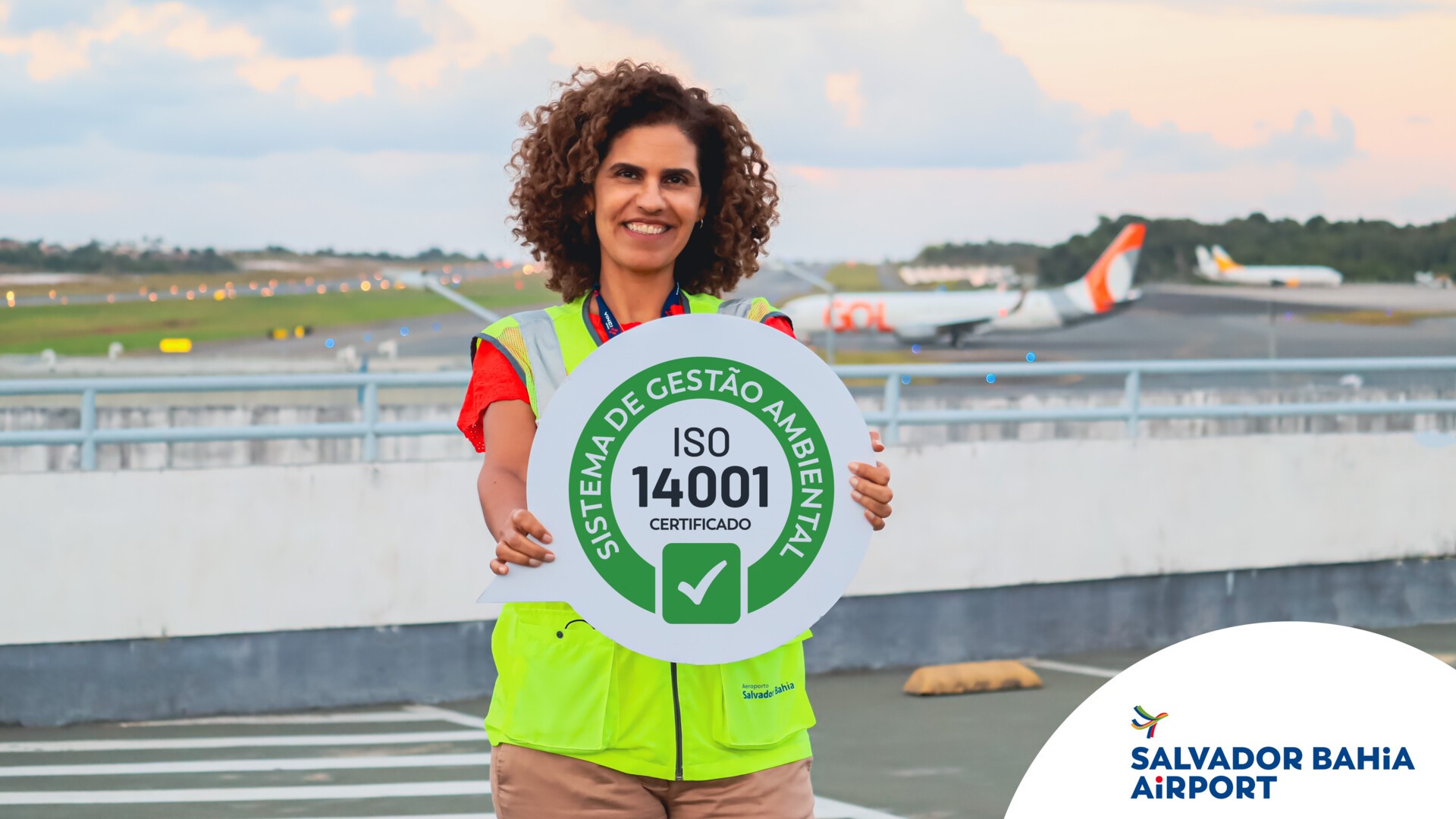 Salvador Bahia Airport, part of the VINCI Airports network, received the ISO 14001 certification. This is the first time in Brazil that an airport has been recognized with the international standard that confirms the excellence of its Environmental Management System (EMS). It also attests that the airport operator is committed to sustainable development, through processes and procedures, and is capable of managing the environmental impact of its activities.
The certification, granted by the Brazilian Association of Technical Standards (ABNT), represents an important step towards environmental management. The achievement of ISO 14001 is one more of VINCI Airports' environmental goals that Salvador Airport achieves before the deadline established by the network (2030). It is the 25th airport in the VINCI Airports network to obtain this certification.
In just five years of concession, Salvador Airport has been repeatedly awarded due to initiatives implemented in accordance with VINCI Airports' guidelines. The network aims to reach net zero carbon emissions by 2050. Other goals must be met by 2030, such as reducing carbon emissions and water consumptions by 50%.
To reinforce VINCI Airports' commitment to actions in favor of circular economy and sustainability, Salvador Bahia Airport opened in September last year a new structure that concentrates the main environmental initiatives of the terminal. Among them are the Effluent Treatment Station (ETE), the Solid Waste Center, and a Biodiversity Center with more than 600 m² - intended for the development of fauna and flora conservation actions.
The Sustainability Complex is a space built to achieve the environmental goals of the VINCI Airports network: preserving natural resources, fighting climate change, and promoting the circular economy. The site was also designed to carry out environmental education activities, and interaction with the airport community.
Alessandra Reis, Environmental Manager, celebrated winning the certification. "When we took over the airport, in 2018, we started building the Environmental Management System and standardizing our processes and procedures. For the implementation of the System, we relied on the involvement of virtually all areas of the company via the alignment of its activities ".
The world's leading private airport operator, VINCI Airports operates 65 airports in 12 countries in Europe, Asia and the Americas. Thanks to its expertise as a global integrator, VINCI Airports develops, finances, builds and manages airports by providing its investment capacity and its know-how in optimizing operational performance, modernizing infrastructures and managing their operations and environmental transition. VINCI Airports is the first airport operator to have committed to a global international environmental strategy in 2016, to achieve the goal of net zero emission across its entire network by 2050.
Related news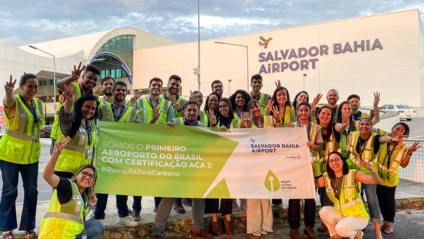 Salvador Bahia Airport, a member of the VINCI Airports network, is the first one in Brazil to achieve third-level Airport Carbon Accreditation, granted by the Airports Council Inte[...]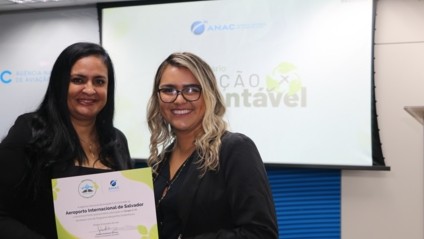 By obtaining the highest scores in sustainability related matters, Salvador Bahia Airport, member of the VINCI Airports network, has been awarded for third year in a row as the mos[...]