Thank you for registering! We sent you a confirmation email; please click the validation link to confirm your subscription.
VINCI Airports honors its airports operated in the Alps and celebrates the 2022/2023 winter season at Chambéry Savoie Mont Blanc Airport
Airports operated by VINCI Airports in the Alps - Chambéry Savoie Mont Blanc, Grenoble Alpes Isère and Annecy Haute-Savoie Mont-Blanc - are committied to contribute to the success of the 22/23 winter season, alongside the airports of Lyon. They have been honored this Friday, February 3, at Chambéry Savoie Mont Blanc Airport at an event organized in the presence of tourism and mountain stakeholders, the airports' institutional partners and Nicolas Notebaert, President of VINCI Airports and CEO of VINCI Concessions. Just a few days before the start of the Alpine World Ski Championships in Courchevel and Méribel, VINCI Airports confirms its role as a strategic player in the Alpine territories.
The season is in full swing at the Alpine hubs managed by VINCI Airports. The airports of Annecy, Chambéry and Grenoble, and the airports of Lyon (Lyon-Saint Exupéry and Lyon Bron) are all gateways to the world-renowned ski resorts of the French Alps for the many winter sports enthusiasts. Every year, from December to April, half a million passengers travel through our Alpine airports to the ski slopes of Savoie, Haute-Savoie and Isère.
With no less than 30 destinations and 15 airlines this winter, the airports of Chambéry Savoie Mont Blanc and Grenoble Alpes Isère are back in business this winter, much to the delight of British and Israeli tourists. Other countries served by Grenoble Airport include Lithuania, Denmark and the Netherlands. 
This winter 22/23 season is also marked by a major international event, the Alpine World Ski Championships, which will take place in Courchevel and Meribel, in the heart of the 3 Valleys, from February 6 to 19, and for which our airports will be one of the gateways, particularly for international customers.
VINCI Airports network's Alpine airports contribute to the regional employment dynamic by offering more than 550 seasonal jobs and numerous training courses each winter, thus enabling the acquisition of sought-after skills. In addition, these hubs are helping to support the energy transition and the decarbonization of the aviation sector. At the end of 2022, Grenoble and Chambéry airports were awarded the level 3 Airport Carbon Accreditation (ACA) label, which attests to the actions to reduce CO2 emissions implemented by the hubs on their own activities, but also with all their partners in a common objective of decarbonizing airport activity, carried at the international level since 2016 by VINCI Airports.
Nicolas Notebaert, President of VINCI Airports: "The airports of Chambéry Savoie Mont Blanc and Grenoble Alpes Isère have been managed by VINCI Airports since 2004. Since January 1, 2022, Annecy Haute-Savoie Mont-Blanc has been added to this arc of Alpine airports. Our presence in the departments of Haute-Savoie, Savoie and Isère is illustrated by the presence of economic, tourist and institutional players in the mountains. Alpine airports are an essential link in the local tourism chain and contribute to the reputation of French ski resorts. Joint investments with our respective delegating authorities (Savoie, Haute-Savoie and Isère departmental councils) allow us to continue to make the necessary improvements and adaptations to optimize the experience of our passengers and tourists in the region."
The world's leading private airport operator, VINCI Airports operates 65 airports in 12 countries in Europe, Asia and the Americas. Thanks to its expertise as a global integrator, VINCI Airports develops, finances, builds and manages airports by providing its investment capacity and its know-how in optimizing operational performance, modernizing infrastructures and managing their operations and environmental transition. VINCI Airports is the first airport operator to have committed to a global international environmental strategy in 2016, to achieve the goal of net zero emission across its entire network by 2050. 
Related news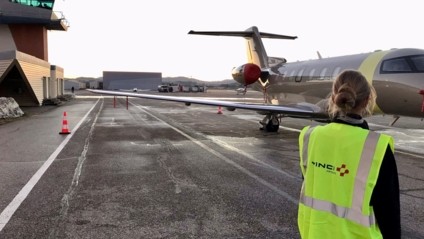 VINCI Airports operating Annecy Mont-Blanc airport since 1 January 2022 under a public service delegation contract awarded by the Haute-Savoie Departmental Council Setting a targe[...]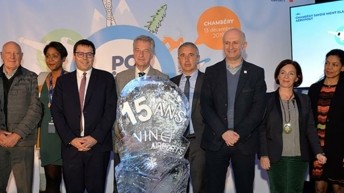 Successful development of the Grenoble airport in the ski holiday market The Chambéry airport now a gateway to the Alps Strong improvement in operating performance and customer e[...]