Thank you for registering! We sent you a confirmation email; please click the validation link to confirm your subscription.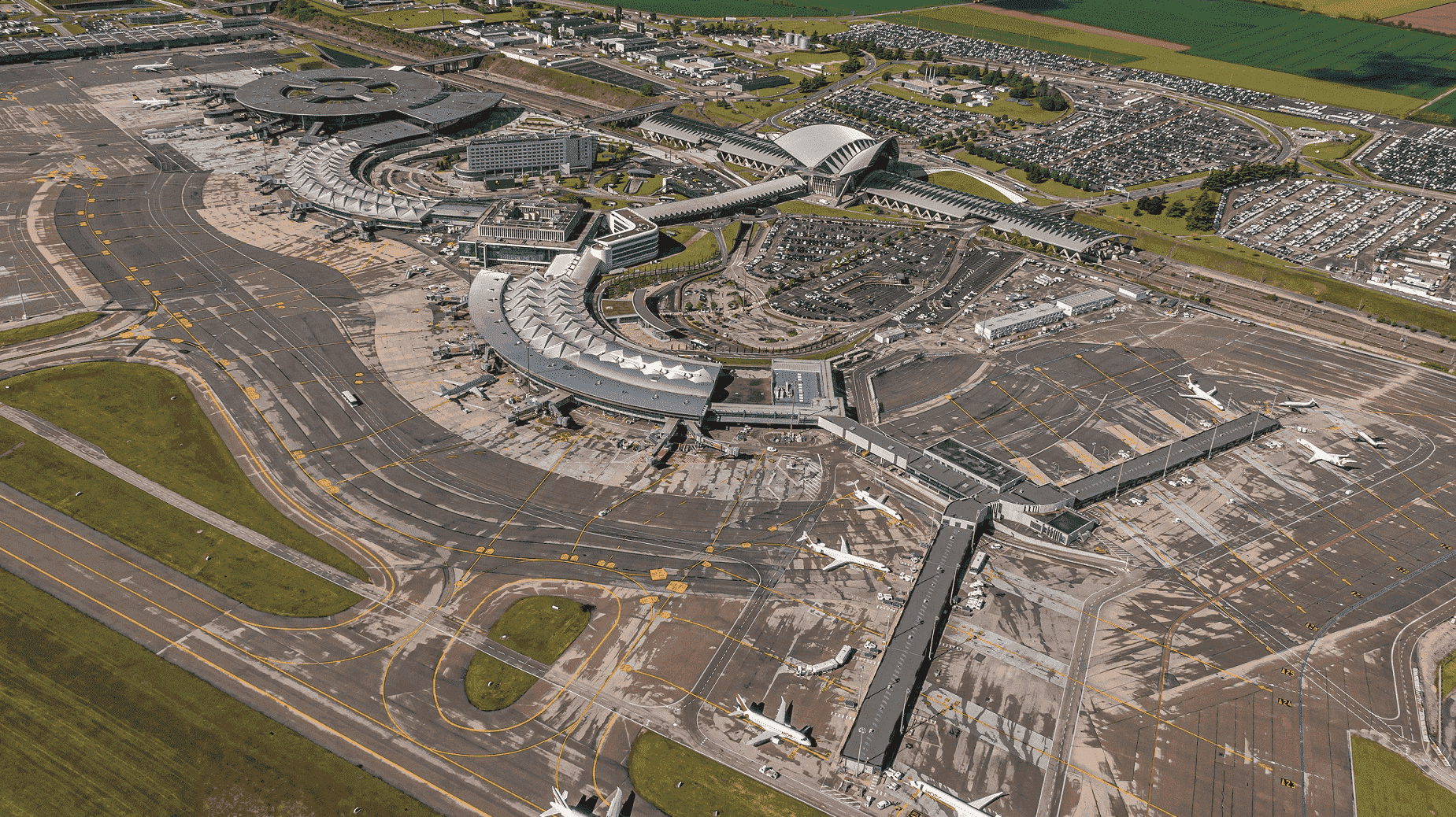 VINCI Airports' French airports reach higher levels of the ACA-Airport Carbon Accreditation program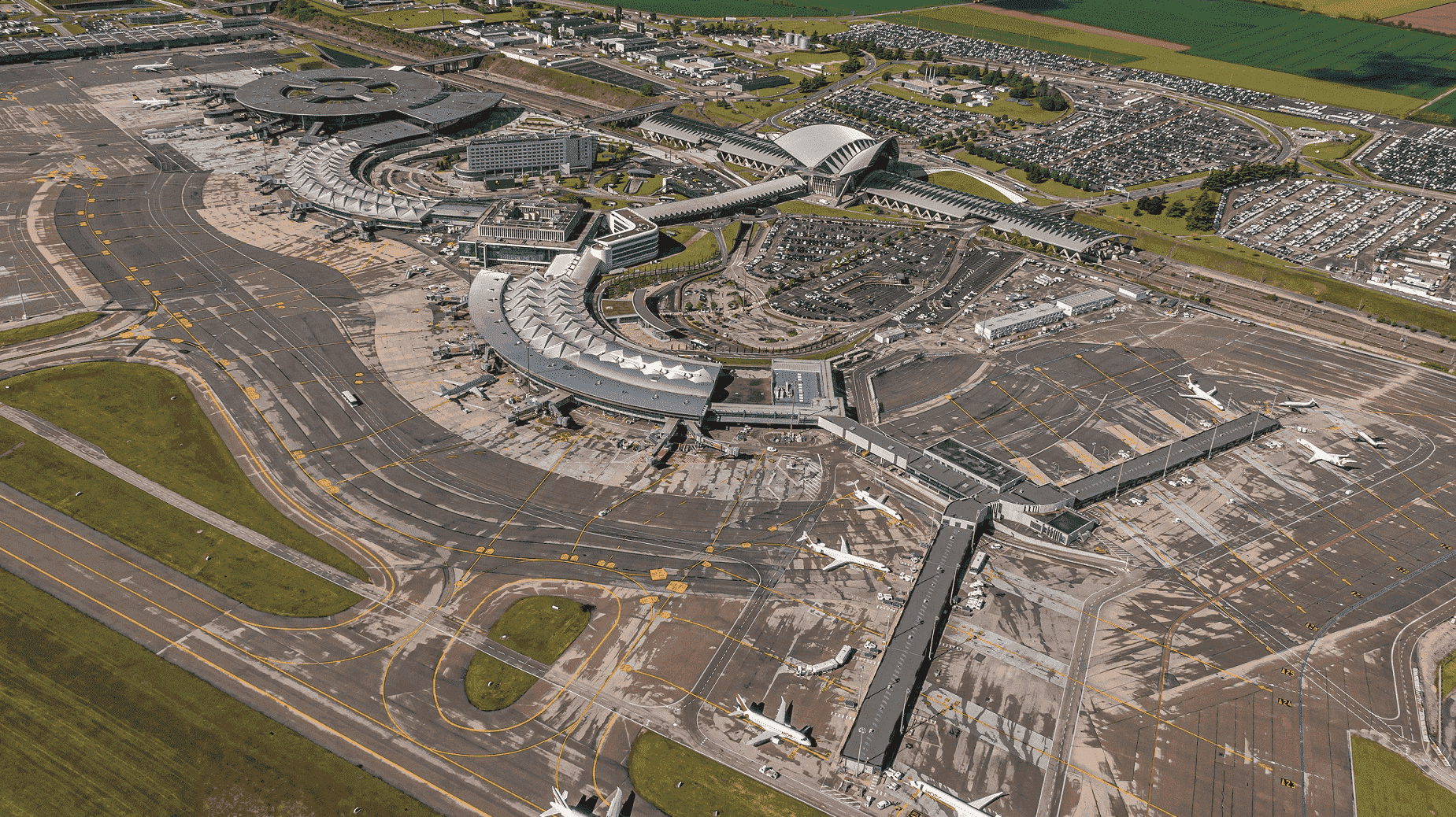 VINCI Airports' decarbonization plan took a new step forward this year with most of the network's French airports obtaining higher levels of "ACA - Airport Carbon Accreditation". ACA is a global benchmark program that evaluates the decarbonization of airports and their contribution to the global "Net Zero Carbon Emission" trajectory for aviation [1].
Nantes Atlantique, Saint-Nazaire, Rennes Bretagne, Clermont-Ferrand Auvergne, Grenoble Alpes Isère, Chambéry Savoie Mont Blanc and Toulon Hyères airports [2] have been awarded level 3 accreditation [3]. Lyon-Saint Exupéry airport has achieved ACA level 4+ [4], the highest level in the program.
The solutions deployed are common to all airports in the network and have already enabled VINCI Airports to reduce its direct emissions by 28% since 2018 through:
Energy sobriety and efficiency measures, with, for example, the ongoing renovation of Terminal 2 at Lyon airport (-40% building consumption);
Solar power plants on airport sites: 35 MWp already in operation internationally ;
Forest carbon sinks with low-carbon labels near airports to sequester residual emissions;
Cooperation with airlines and passengers: calculation of scope 3, eco-modulation of airport charges, electric systems for supplying aircraft on the ground, electric recharging stations in passenger parking lots;
Deployment of hydrogen: the first hydrogen gas station for light vehicles will be built in 2023 at Lyon airport.
These new ACA accreditations highlights the network's effective transformation towards the overall objective of "Net Zero Carbon Emissions" for each airport on its own activities (scopes 1 and 2).
VINCI Airports has set itself the goal of achieving this by 2023 in Toulon-Hyères and 2026 in Lyon airports.
« The IPCC reports are clear: we must reduce greenhouse gas emissions immediately and on a large scale. VINCI Airports has chosen to set an example by achieving Net Zero Carbon Emissions for our operations in France in 2023 at Toulon Hyères airport. It is by taking concrete action to reduce our emissions and those of our users that we will succeed together in decarbonizing air mobility ».
Nicolas Notebaert, CEO of VINCI Concessions and President of VINCI Airports
[1] Program managed by ACI (Airports Council International). The performance of airports is evaluated on a scale of 1 to 4+.
[2] Annecy Haute-Savoie Mont-Blanc and Dinard Bretagne airports are accredited level 1
[3] ACA 3: effective reduction of airport emissions (scope 1 and 2), calculation of emissions from the value chain (scope 3: third parties, airline LTO cycle, passenger access, etc.), reduction action plan with these stakeholders.
[4] ACA 4+: effective reduction of the airport's emissions (scope 1 and 2), setting a CO2 reduction target in absolute terms and defining a reduction trajectory in line with the IPCC's 1.5°C scenario (scopes 1&2), adding emissions items to scope 3: emissions linked to the aircraft's journey from its point of departure to its point of arrival, counted according to the half-cruise method for aircraft, emissions linked to construction equipment for work carried out at the airport, fugitive emissions linked to the use of winter products, emissions linked to refrigerant leaks, strengthening of the action plan with stakeholders, financing of reduction projects up to the amount of residual scope 1 and 2 emissions. 
The world's leading private airport operator, VINCI Airports operates more than 50 airports in 11 countries in Europe, Asia and the Americas. Thanks to its expertise as a global integrator, VINCI Airports develops, finances, builds and manages airports by providing its investment capacity and its know-how in optimizing operational performance, modernizing infrastructures and managing their operations and environmental transition. VINCI Airports is the first airport operator to have committed to a global international environmental strategy in 2016, to achieve the goal of net zero emission across its entire network by 2050.