Thank you for registering! We sent you a confirmation email; please click the validation link to confirm your subscription.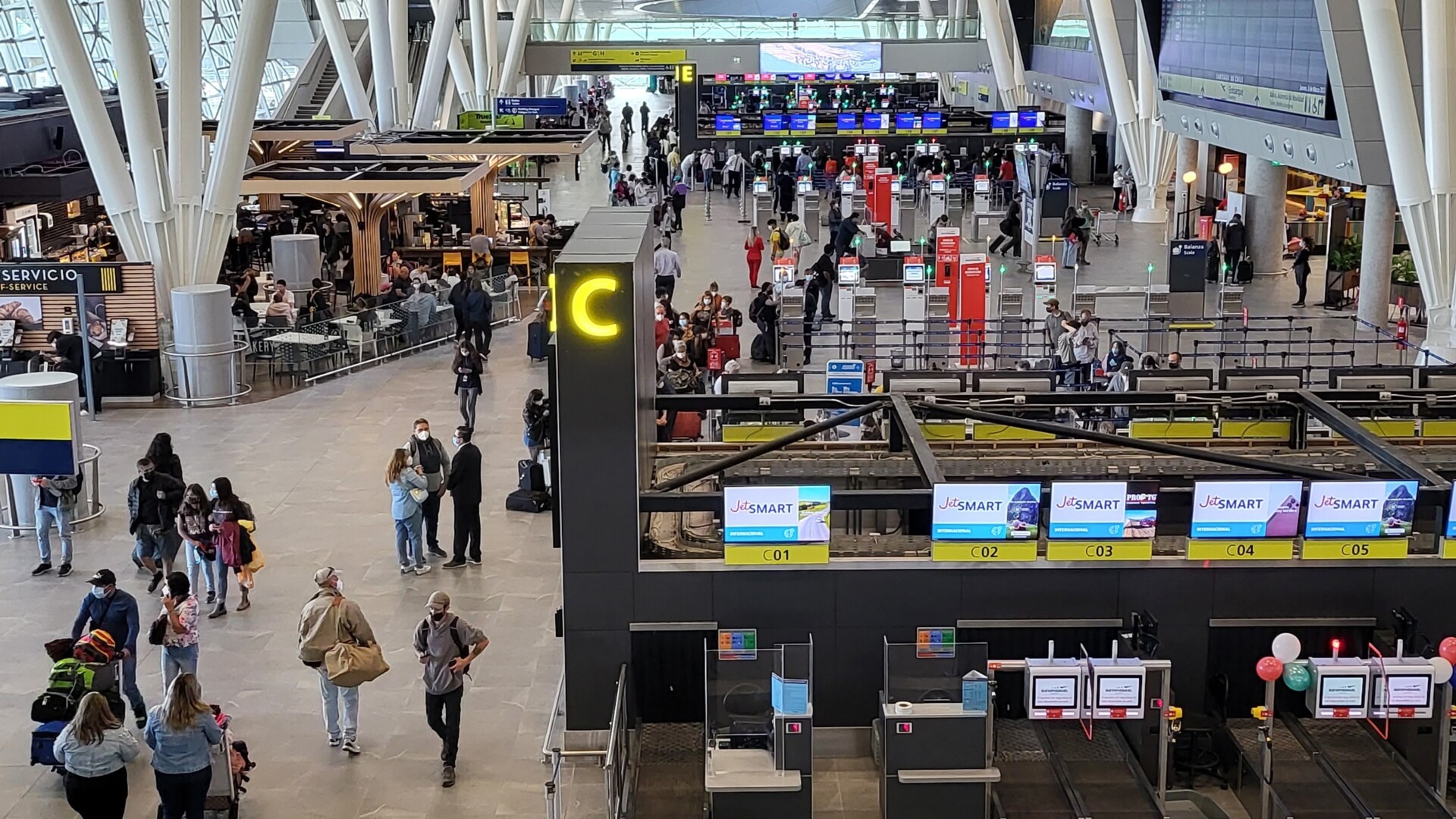 Santiago airport ready for the high season with 10 new boarding gates
Santiago, Chili,
January 30, 2023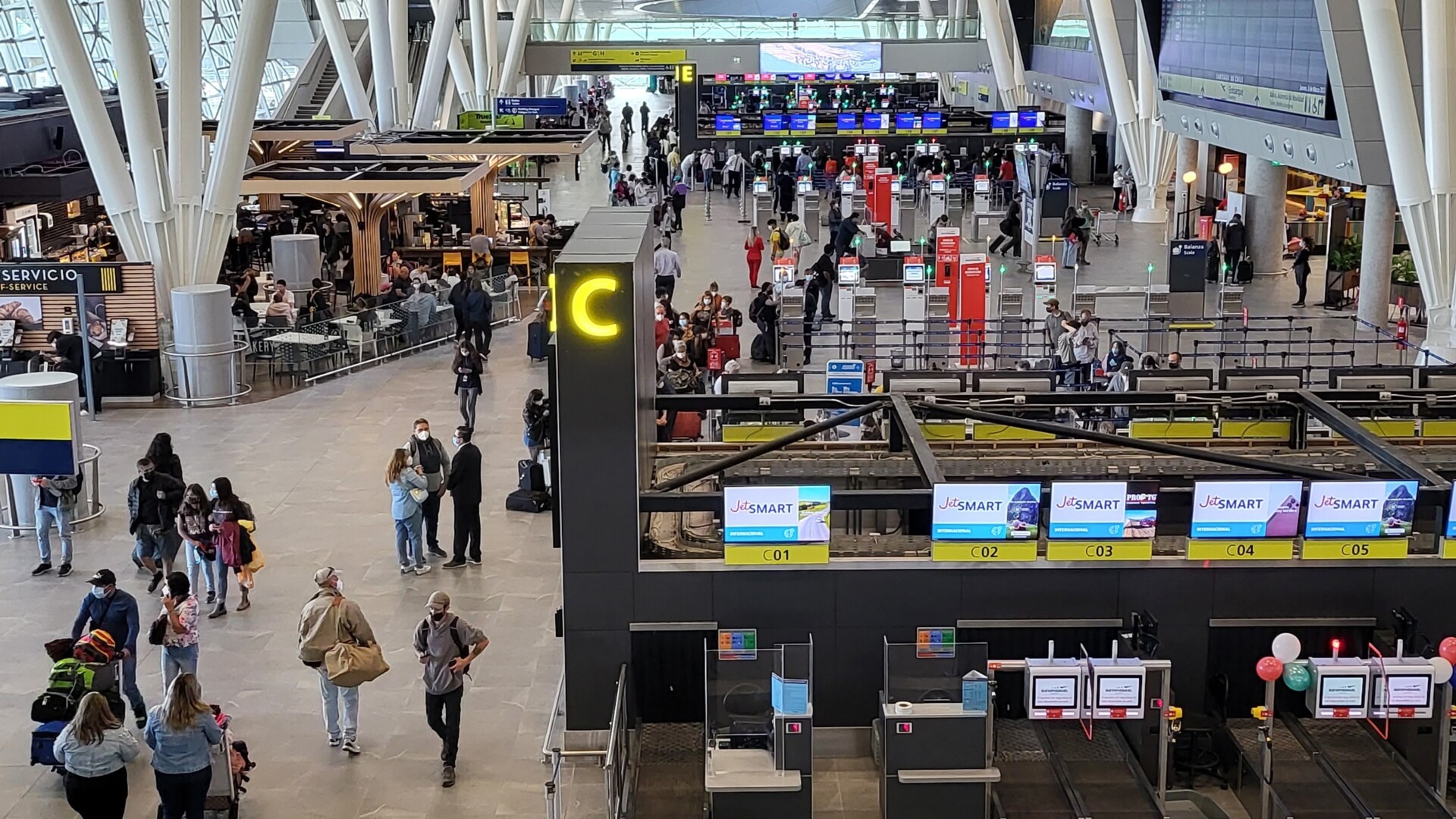 Minister of Public Works, Juan Carlos García, Vice Minister of Tourism, Verónica Kunze and the CEO of Santiago international airport (Nuevo Pudahuel), François-Regis Le Miere, have announced a plan to manage the increase in the number of passengers during the year-end holidays and vacations.
The international airport of Chile's capital city is encouraging the use of nearly 150 self-check-in machines in the domestic and international terminals; 70 automated kiosks for baggage drop-off (Self-Bag-Drop system); and scanners for baggage inspection by SAG and Customs. All these technologies are part of the new International Terminal, inaugurated last February and were installed to reduce passenger documentation processes.
"We are making all our infrastructure and technology available to passengers to simplify the check-in process and thereby improve the travel experience. Today we are facing this peak season with two terminals, and almost three times the surface area we had before the opening of our International Terminal (T2). We are offering more space and comfort for our passengers," stated François-Regis Le Miere, CEO of Santiago international airport.
Juan Carlos García, Minister of Public Works said that "we have a world-class airport that is the result of the cooperation between the public and private sectors. Starting now, Terminal 2-D will be 100 percent operational during this peak season, which will increase space and comfort for passengers. This is great news, because Santiago Airport is the main gateway for foreign tourism coming to Chile and the quality of services must also be of the highest standard, because we want to show the friendly face of our country, a country that is recovering and has a lot to offer to the world."
Terminal 2-D, which began airport operations, will provide 22,800 m2 of additional space with 10 boarding gates, which will increase the capacity to accommodate passengers during the upcoming months.
The building, which pays tribute to the Atacama Desert with warm color tones in seats and walls, was designed with a 'swing' mode, that is, with the possibility of adapting and operating simultaneously for both domestic and international flights.
"This new infrastructure will be essential to provide domestic and international passengers with a good experience in our airport. We expect this summer season to be very positive for tourism in Chile with the arrival of 1.5 million foreign tourists and almost 30 million overnight trips, figures that will lead to a 2023 where we project to recover the activity levels registered before the pandemic," said the Vice Minister of Tourism, Verónica Kunze.
The world's leading private airport operator, VINCI Airports operates 65 airports in 12 countries in Europe, Asia and the Americas. Thanks to its expertise as a global integrator, VINCI Airports develops, finances, builds and manages airports by providing its investment capacity and its know-how in optimizing operational performance, modernizing infrastructures and managing their operations and environmental transition. VINCI Airports is the first airport operator to have committed to a global international environmental strategy in 2016, to achieve the goal of net zero emission across its entire network by 2050.
Related news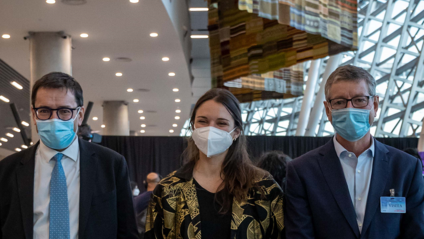 On March 22nd, Juan Carlos Garcia, Chile's Minister of Public Works, visited Santiago airport for the first time since his appointment as head of the ministry, alongside the First[...]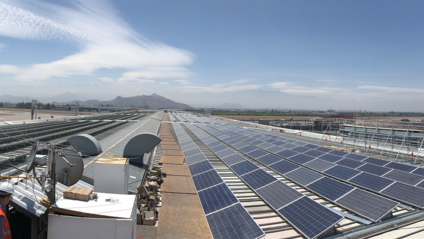 Santiago Airport has reached level 2 of Huella Chile, a voluntary program by the Chilean Ministry of Environment, a new step in the recognition of its commitment to measure and red[...]