Thank you for registering! We sent you a confirmation email; please click the validation link to confirm your subscription.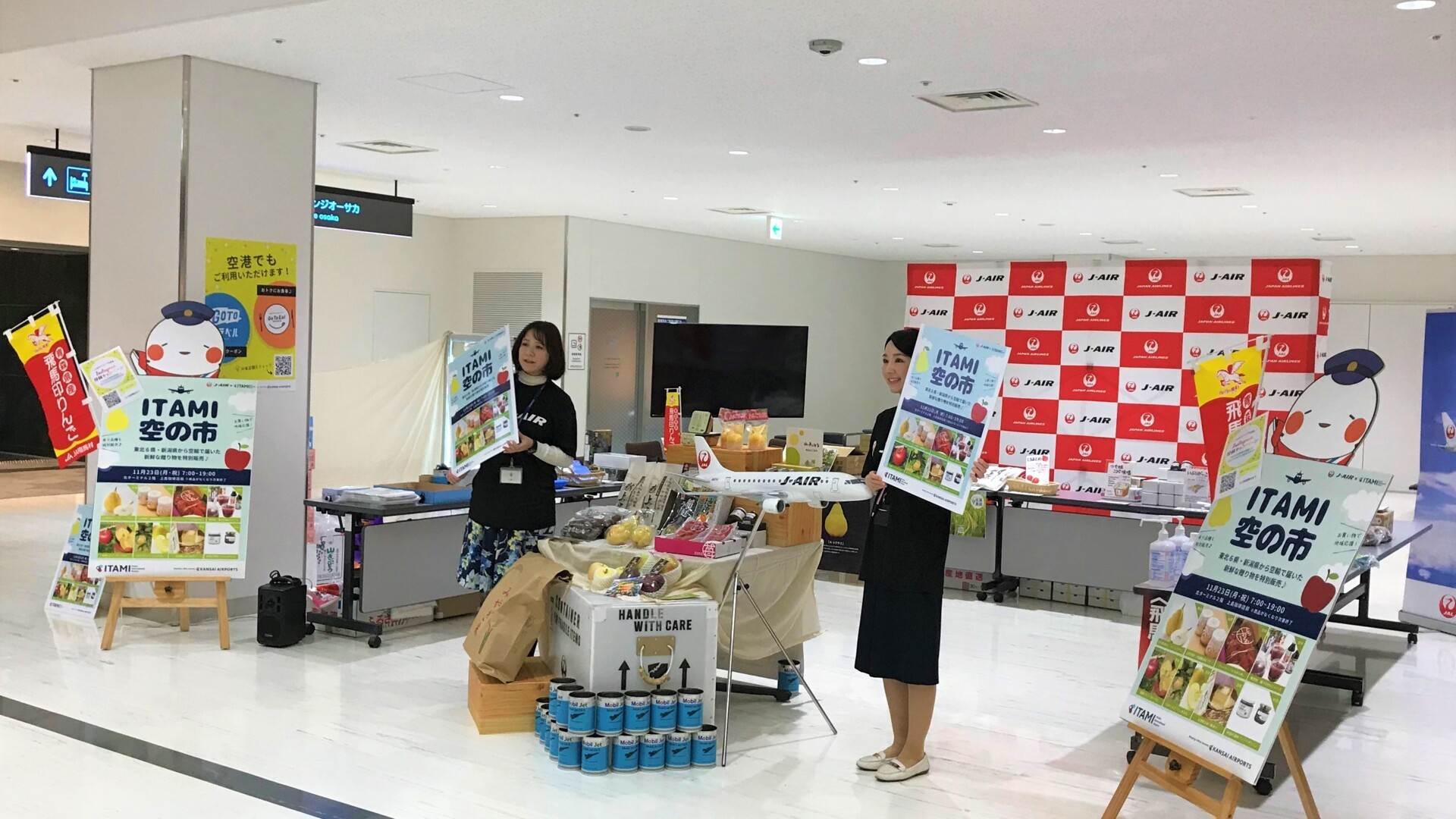 Kansai Airports gives a taste of Japan with its Itami Sky pop-up market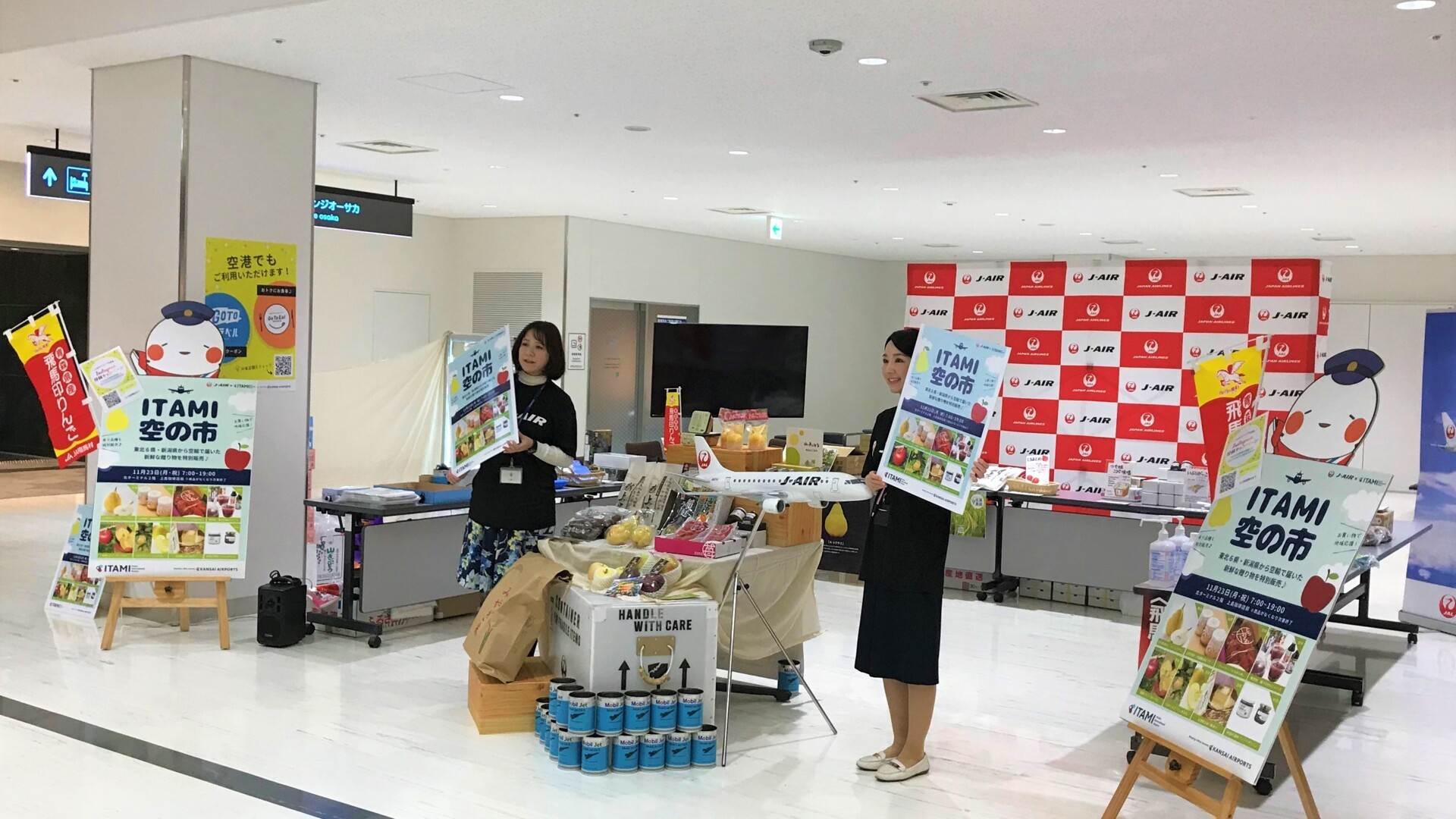 Kansai Airports, a VINCI Airports network member since 2016, is hosting the ITAMI Sora No Ichi pop-up market, organized in collaboration with J-AIR Corporation at Osaka International Airport (ITAMI).
On November 23, Itami airport was animated with a local food market carrying a variety of fresh fruit, vegetables and local specialties, including apples, pears, strawberry, newly harvested rice, taros, and Iburigakko (Japanese smoked pickles). To lighten the spirits during these difficult times, and in line with the general ambition to promote local food and economy, VINCI Airports through Itami decided to collaborate with J-Air in an effort to provide the opportunity for airport customers to buy fresh produce and specialties that are transported by air from Niigata, and six prefectures (Aomori, Akita, Iwate, Yamagata, Miyagi and Fukushima) in Tohoku, all destinations linked to ITAMI.

J-AIR operates an extensive route network, connecting Osaka to cities large and small across Japan. The regional commuter airline promotes the revitalization of regional economies through its activities such as introducing local specialties in flight and participating in local events. As the improvement of the passenger experience is a global commitment held by VINCI Airports, Kansai Airports has made it a habit to host regular exciting events for all customers and the Itami Sky market is just one example!