Thank you for registering! We sent you a confirmation email; please click the validation link to confirm your subscription.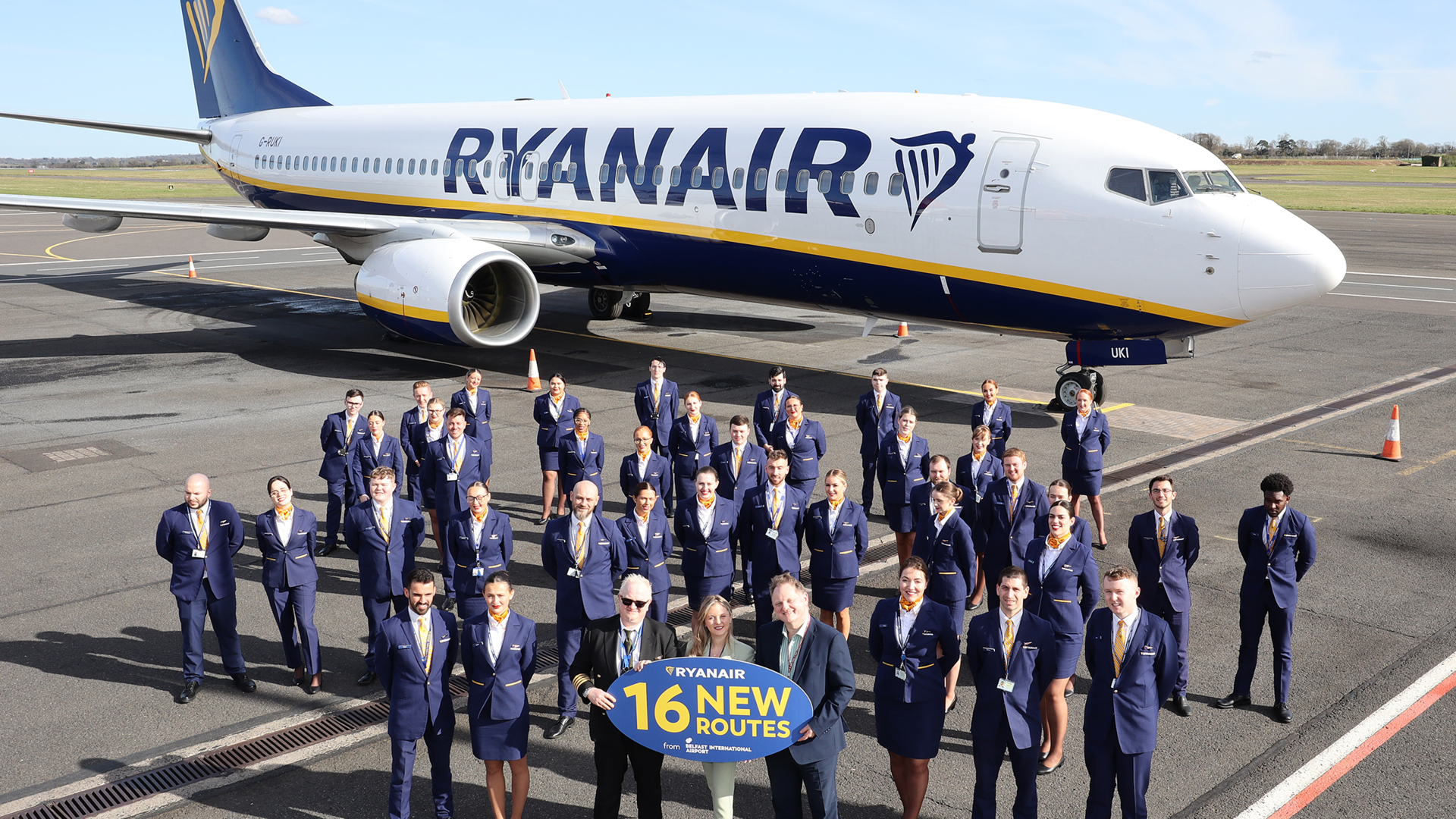 Belfast International Airport welcomes Ryanair UK base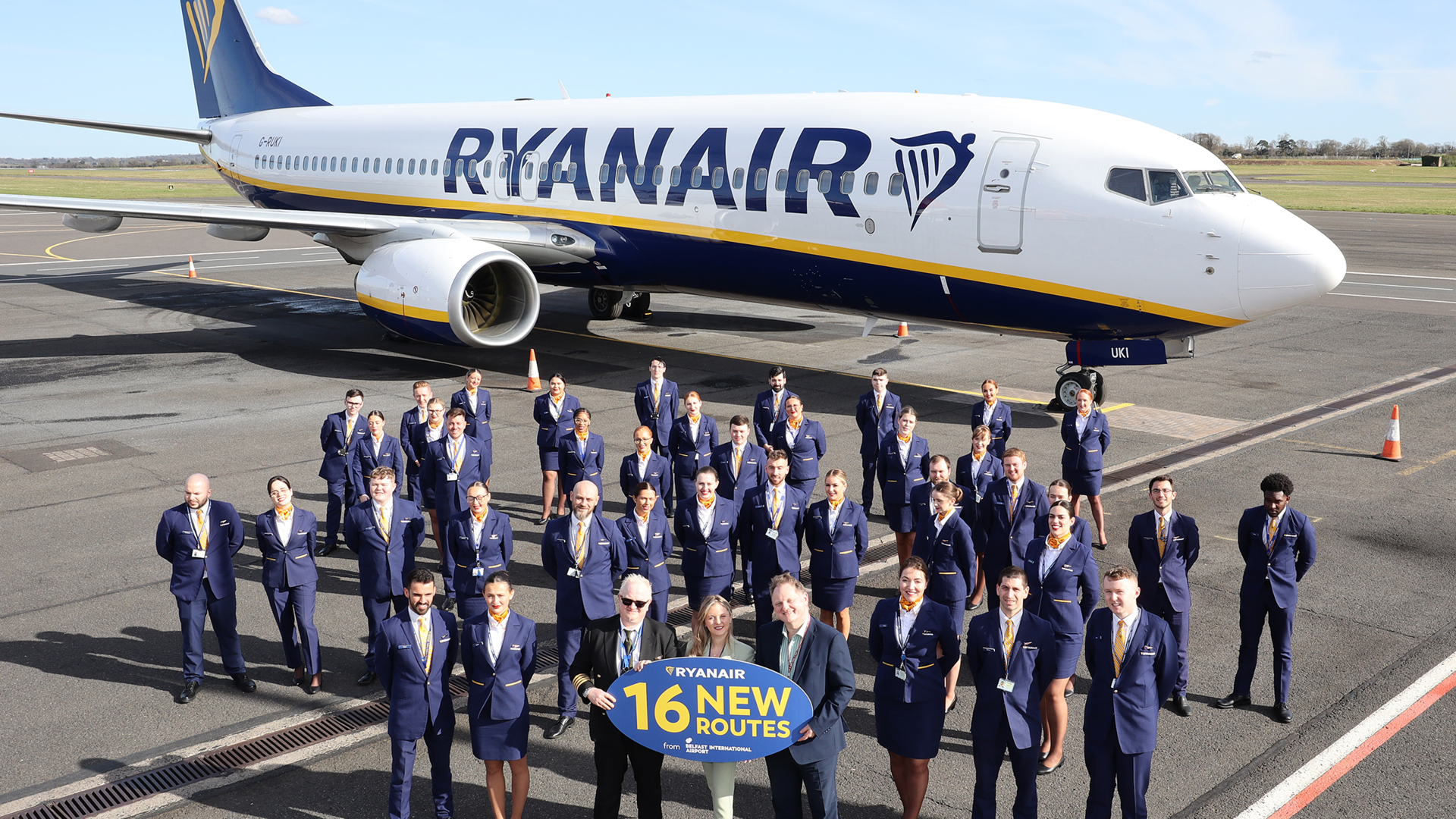 Belfast International Airport welcomes back Ryanair with a two aircraft base; operating over 140 flights a week to 16 routes across Great Britain and Europe such as Paris, Faro, Budapest, Milan, Barcelona, Alicante, Malaga and Valencia.
Alongside the European destinations Ryanair are operating to five GB destinations; London Stansted, Manchester, East Midlands, Cardiff and Edinburgh.  These destinations will be some of the first to benefit from the UK Domestic Air Passenger Duty (APD) cut of 50% applying  from 1st April 2023.
The return of Ryanair to Belfast International Airport demonstrates VINCI Airports commitment to connectivity in Northern Ireland; the launch of this new base underline the necessity of air connectivity for the success of our tourism product, economic development and social mobility.
Uel Hoey, Business Development Director, Belfast International Airport said: "Today is a significant day on many fronts. As we continue to rebuild the business post pandemic, to be able to welcome Ryanair back on such a significant scale is testament to the hard work that the team in Belfast has invested in securing this new base.  Ryanair will brings low fares, high frequency and great choice to the local market and this significant investment and  job creation is positive news for this region".
Ryanair's Director of Digital & Marketing, Dara Brady said: "We are pleased to announce the start of operations at our Belfast International Airport base for Summer'23 to the exciting destinations such as Budapest, Palma, Paris and Valencia. Ryanair will operate 16 total routes this Summer with 2 based aircraft representing an investment of $200m and the creation of over 950 total jobs at Belfast International Airport.
The world's leading private airport operator, VINCI Airports operates more than 65 airports in 12 countries in Europe, Asia and the Americas. Thanks to its expertise as a global integrator, VINCI Airports develops, finances, builds and manages airports by providing its investment capacity and its know-how in optimizing operational performance, modernizing infrastructures and managing their operations and environmental transition. VINCI Airports is the first airport operator to have committed to a global international environmental strategy in 2016, to achieve the goal of net zero emission across its entire network by 2050.